Take Action
Packaging design for Peruvian Chocolatier, Death by Xoko.
WHAT YOU CAN DO
1. Share the video! Make an even bigger impact by tagging specific people and sending it out in a personalized email.
2. Tell your local cashiers! Print out these Cards for Cashiers and hand them out when you shop. It makes an otherwise awkward conversation about toxic chemicals super fun and smooth. See below for some easy talking points. (Download in English/Color, English/Black & White, Spanish/Color, Spanish/Black & White.)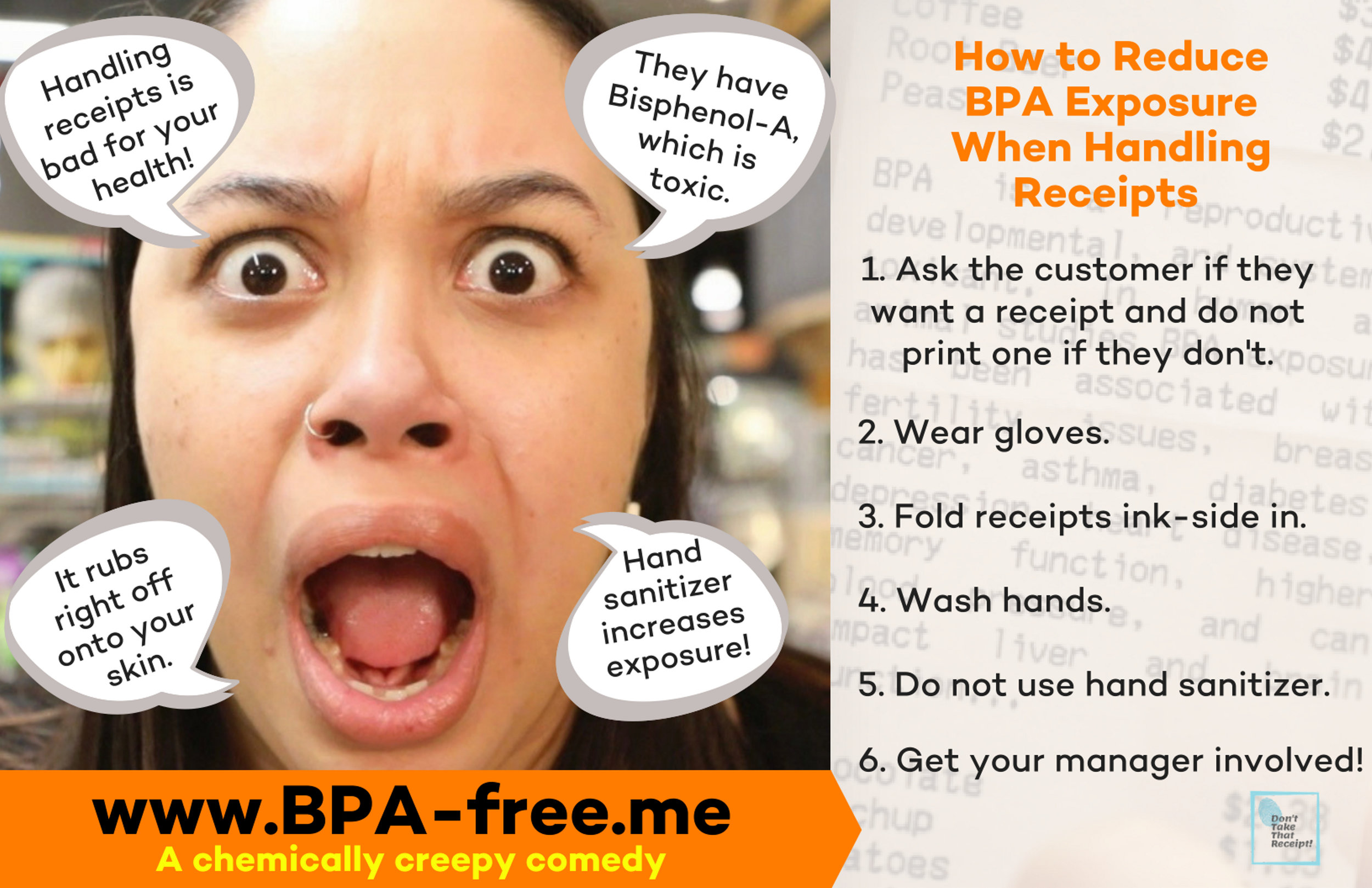 3. Talk with the managers of your local stores. Print out the Flyers for Managers and share them with the manager at your favorite stores as you shop. It has easy suggestions for how a manager can adapt new protocols in their store to make their employees and customers safer. (Download in English/Color, English/Black & White, Spanish/Color, Spanish/Black & White.)
4. Sign this petition to ask that CVS replaces their BPS coated receipts with phenol-free paper and to make their e-receipts accessible to every customer.
5.Sign this petition to ask that Target change their receipt policy in all of their stores across the nation.
6. Take this pledge from our partner Green America to commit to reducing receipts in your personal life. And if you live locally in Western MA, sign our local Holyoke pledge/petition!
TALKING POINTS for SPEAKING WITH CASHIERS & Store managers
Hi! I just learned that there's a toxic chemical called BPA on the coating of receipts! Isn't that crazy? It actually rubs right off on your hands. Here's a card with a link to watch a really funny, 3 minute video that tells you all you need to know. [& For cashier: There are tips for here for keeping yourself safer. I can also give you a flyer to share with the store manager. ] [For manager: This handout lists many steps you could take, starting today, to create a safer store for your employees and customers. Check out the website for more information!]
Are you a student?
Help make your campus go phenol-free in its cafeterias, food courts, and stores. If your school has a group working on divestment or environmental campaigns, connect with them to help launch a campaign to have your school switch to safer alternatives. If your school is in Massachusetts talk with us to about how to turn this project into a work study or college credited experience.
We want to hear from you!
Let us know your successes, challenges, questions, and the impact you're making- big or small. E-mail us, or tag us on Twitter, Facebook, Instagram, or leave us a voice mail at (413)-251-2827